Nosferatu LIVE is a showing of FW Murnau's classic vampire film with an incredible piano concert by Dmytro Morykit
A full piano concert of 26 compositions composed by Dmytro Morykit and sit beautifully alongside this haunting classic film.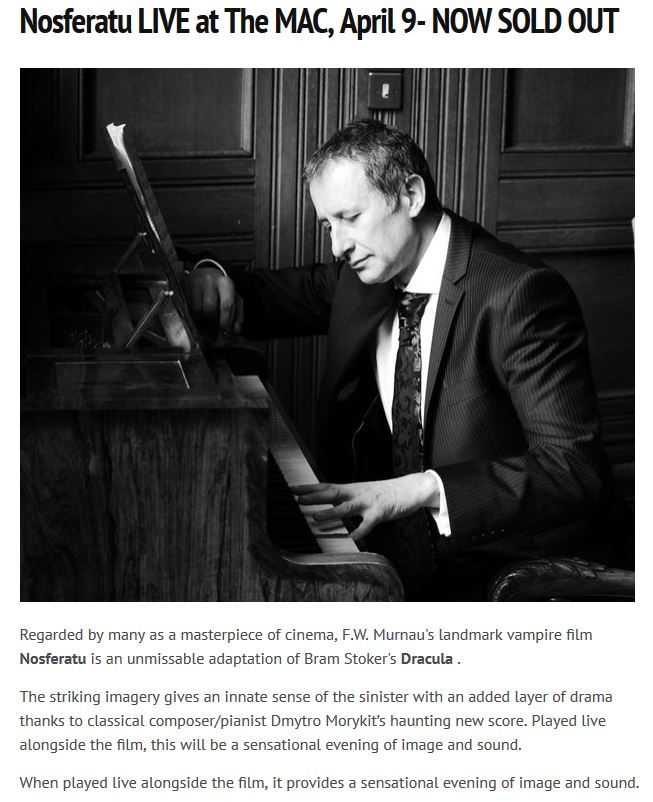 Nosferatu LIVE has toured extensively, including Belfast, Derry, Tallin, London & Edinburgh. It has been shown in small venues to large concert halls, regularly selling out.
To read a review about this show,
please click here.

A gallery of images from touring

"Another wonderful score written and performed by the virtuoso, Dmytro Morykit"