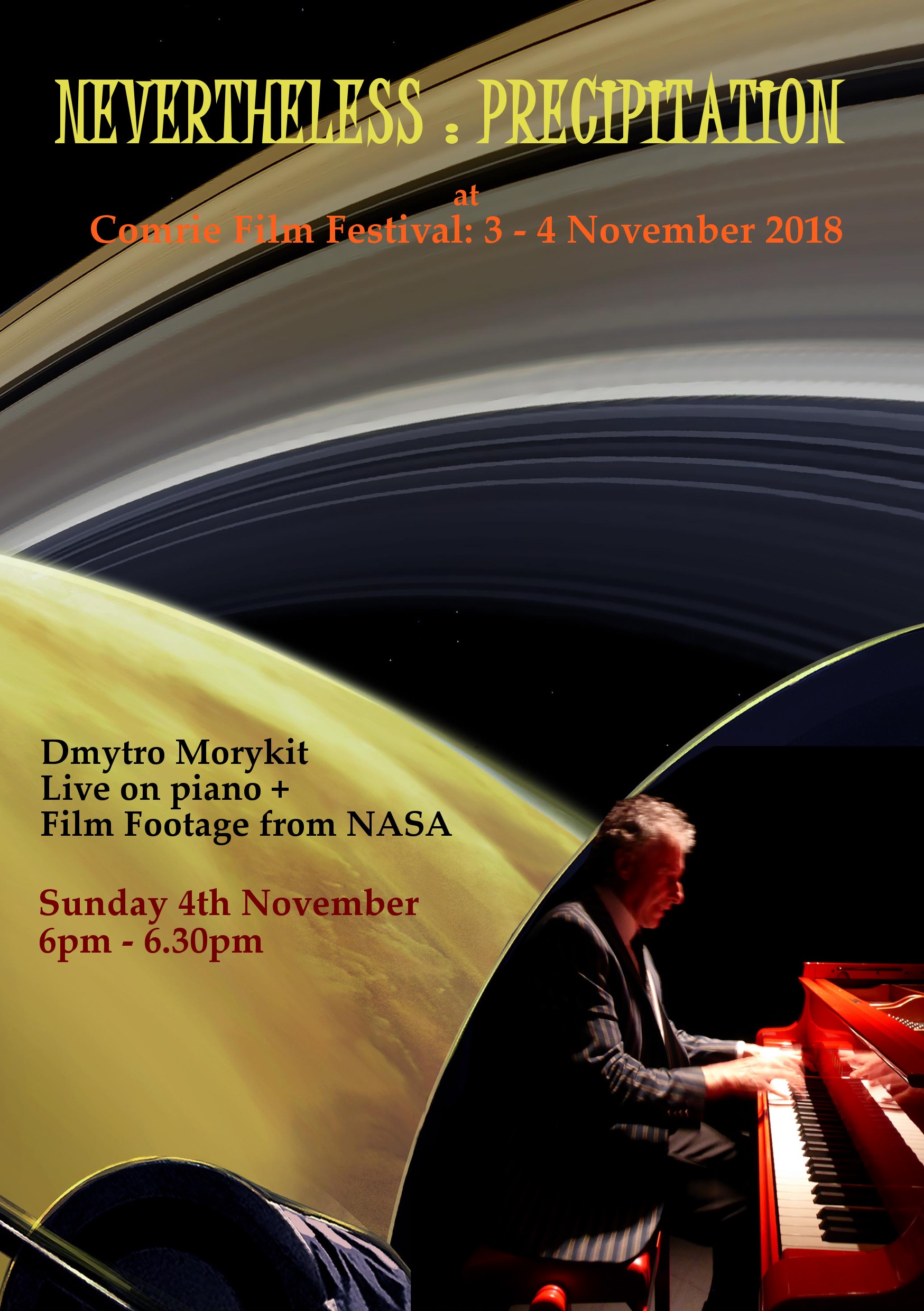 Nevertheless : Precipitation
First performed at the Comrie Film Festival 2018.
A series of films by NASA with live accompaniment by Dmytro.
This is a musical journey meditating on the space we inhabit from the seas to the stars and the vital part water plays. Dmytro performs a live piano concert alongside a number of short films from NASA in a transformative aesthetic experience.
The event lasts 30 minutes and can be shown alongside other films with a theme of exploration, space and water.
Other current and past musical projects